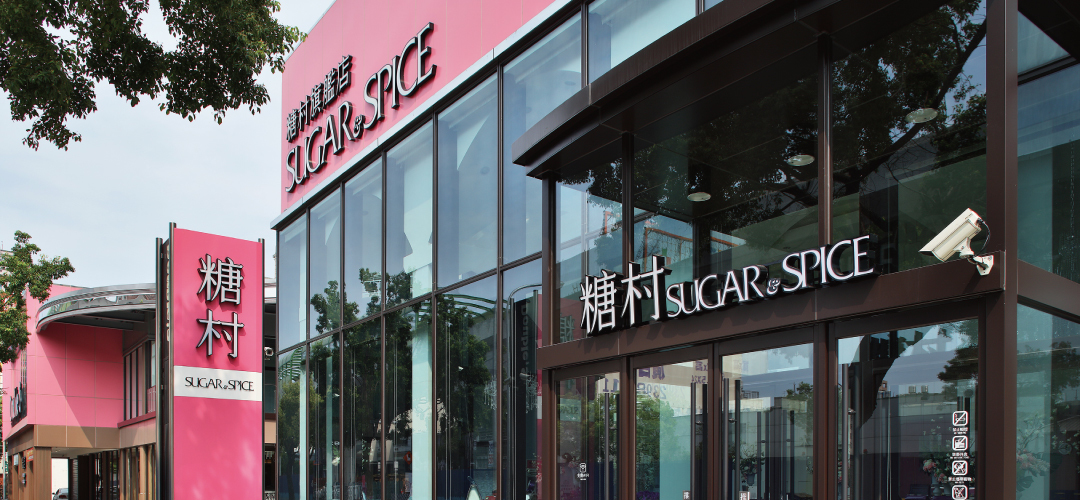 1996 Established the "Sugar & Spice and developed various unique pastries, cakes and sweets
NATURAL /HANDMADE / FRESH
Not adding additives such as curing agentand preservative
Thecake, candy, and gift shop, which takes the gift sharing as our managing vision

OURINSIST

Absolute freshness fullyimplemented, not an ad jargon!

Fresh quality has always been a quality Sugar & Spice takes pride in. In average, it takes less than 24 hours sell each cake. 
Natural, healthy an emphasis onthe selection of natural ingredients
We carefully choose ingredients importedfrom France, Europe and the U.S. and compliment them with fresh localingredients from Taiwan. 
AII-around quality, healthy, safeand with guarantee
 The nation's first dust-free bakingcentral kitchen: personnel of the central factory have to go through dustwiping, cleaning and sterilizing etc. processes to enter into the productionline.
The nation's only ultrasonic bakerycutting machine imported from Japan.
The knife is sterilized after eachcutting so that consumers can enjoy the cake with peace of mind
Innovation
Virtuosic and innovative bakingskills satisfying the taste buds of connoisseurs!
Inorder to continuously offer different selections of candy, cake and desserts tothe consumers, founder and her main chef go for research in Europe, the U.S.and Japan every year.